Description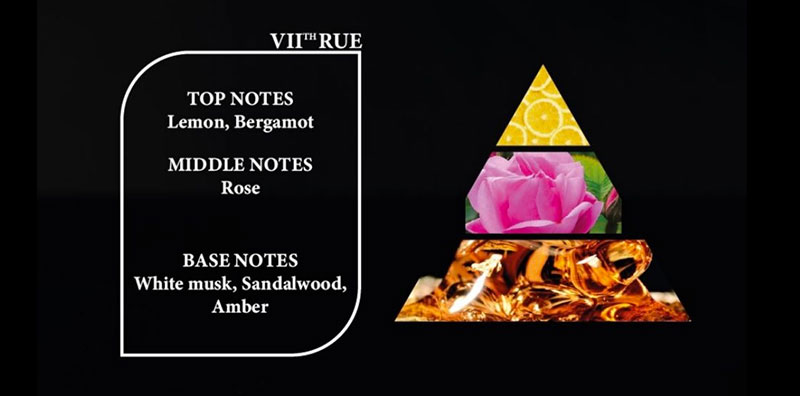 Before a fragrance takes a significant spot, the creators checklist might weigh more than most novels we might read in a lifetime. After going through the creation process, this creation finally materialised on the seventh(7th) attempt.
The name was derived from the phase of the creation.  I believe creating a scent is similar to crossing diverse streets in search of a specific product.
You stop the search at the final street where you find the desired product that satisfies the inspiration, ticks all the feeling, and strikes expectation.
VII TH — signifies the 7th phase of the creation where our expectations were reached.
RUE — The French word for "STREET", symbolising the "Grassy of all our creations".
VII TH RUE, is an intimate fragrance.